I created this site is for my wife Tracey and her journey to Liberation from MS. Fundraising so she may go out of the country to have treatment for CCSVI. We will have lots of information on CCSVI and much much more.
Tracey Marie Scheiding is a wife , Mother and very motivated woman. Two days before her 40th birthday She had her first major MS attack. Tracey has RR ( Relapsing Remitting MS) In Dr. Zamboni's words RR are the perfect candidates for the Liberation procedure.
We can't wait for the next attack to take more from Tracey so we are fundraising to go to Tampa Florida for CCSVI Treatment. The funds will cover travel , testing , treatment & accommodations. We started fundraising July 1st 2010 and you may donate by secure pay pal online , in person or via mail. Every dollar counts and we are so thankful to all who are helping us on this very important amazing journey.
There are no tax receipts because this is not a group or foundation it is a donation to help one person receive treatment. Every dollar will be accounted for publicly on this website.
Please follow Traceys journey and spread the word on CCSVI & the Liberation Treatment.
A quote I recently read said - " there are two types those who live off MS and those who live with MS" MS has become a 6 billion dollar a year industry this is why there is a fight over CCSVI (Chronic cerebro-spinal venous insufficiency ).
The funds raised are for travel , testing , treatment & after care ie therapy to stengthen muscles etc. The treatment clears the bloodflow but many muscles have atrophied from the lack of use.
Events , News , Read all about it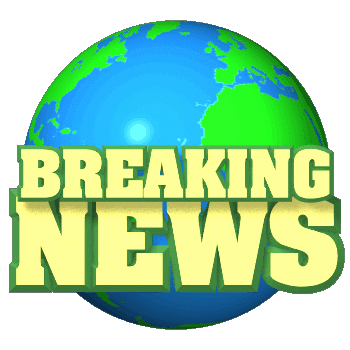 July 4th/ 2014
Continue to be Attack free I have tiring days and must be careful not to push myself to much. But the treatment did give me a quality of life I have not had in a long time. I am thankful to continue living a good life with my family and now grandkids. I was sliding down hill fast before treatment and the attacks were not fun to deal with. I highly recommend anyone with MS to try this treatment. We still need a cure but we also need people to recognise Liberation does help many of us.
---------------------------------------------------------------------------------------------------------------------------------------
April 4th 2013 Update
Still attack free since CCSVI treatment. No body said this was a cure and I still have issues but nothing like before. We are so close to finding a cure for MS if we could get everyone to work in the right direction. Blood flow is a huge part of it and that is just a fact after the thousands of treated MSers like myself have proven. I am so thankful to all who helped me and Dr. Zamboni.
In no way is the fight over all MSers should have availability to treatment and funds raised should go toward serious research. As an MSer not having the attacks I had alone is a miracle.
---------------------------------------------------------------------------------------------------------------
November 3rd 2012 ..... Update.
Tracey has been attack free since the Liberation treatment. Which will be I yr and ten months as of the 13th of this Month. We went to Barrie three times since to make sure the blood flow was still fine and it is.
Nobody is saying CCSVI is a cure we most certainly are not. But I can say and we have hundreds of people to attest to this. I say it is a God send... for such a simple fix the quality of life my wife lives post CCSVI is amazing. I was slowly watching her fade away on us. Now she has hope for the future and even finnished a two yr college course in nutrition. The Shame of it all is Canada still is not allowing MSers to have testing or treatment and that is a shame. Yes there are a couple blind studdies but how does that help anyone. Angeoplasty has been a daily procedure used in Canada to clear blocked blood flow since 1985. The fact that it helps MSers or anyone should be the issue. Emagine all the other things effected by improper blood flow.
If you have MS and need to talk about this Tracey is more than willing to talk to anyone about before , during or after CCSVI and her journey with MS. I am so thankful to all who helped us to help Tracey without every one of you we could not have made it and who knows maybe my Tracey would just be another complications due to MS death. But no she is alive and well and happy thanks to every one of you. We as a family are very greatful and we continue to fight for every person who wants testing and treatment for CCSVI .
Don't let the media and neh sayers scare you from CCSVI its about blood flow and from my own research I have not heard of anyone with full attacks since treatment. Renarrowing yes but that is another issue of blood flow that can be fixed.
Thank you and keep fighting everybody........ Blessing from Tracey myself and our family.
------------------------------------------------------------------------------------------------------------------
One Year Liberated- January 13th 2012.... A year has gone by and Tracey feels great. She has her quality of life she dreamed of again. Over the last yr alot has changed at first many major things that were documented. But week by week month by month more change has happened. As of today the only symptom still effecting Tracey is her one foot has the tingles now and again. But concidering it was her whole leg and both feet before and the last yr bit by bit that went away to. So she hopes that last little bit of tingles in her foot that is left will also go away. As her husband I can tell you all that this treatment does work. My happy healthy wife is back yes she is 98% herself again. Lets not forget she could barely walk, no longer drove, was in a constant fog as well as constant pain. And the attacks she had where hell for her to go through. She now has a quality of life she deserves and we owe it all to Dr. Zamboni. You can't put a price on your health yet Canada will still not recognise the good dr.s work. Many Canadians still go out of the country spending tens of thousands for treatment. We are happy with Traceys results but we still shake our head at our government. No Canadian MS'er should have to suffer anymore and until there is change we continue to fight the good fight.
--------------------------------------------------------------------------------------------------------------
Update: Friday Nov.18th 2011 - Tracey just got results back from her second testing in Barrie. Ten months post treatment and the results show she has good bloodflow and all is well. She is doing great to symptoms have returned at all. Her muscles are back to normal and she has more energy than I ever remember her having in the past. CCSVI treatment does work and has worked well for my wife Tracey. I highly recomend any MSer to get the treatment you can't put a price on the quality of life you deserve to live with.
Canada is still not behind us MSers and there are very few places to get tested here too. Barrie is the only one that follows the Zamboni protocals but the list can be long to get in. We will continue to fight for the rights of all MSer's in Canada to have equal treatment and be able to be tested as well as treated for CCSVI at home in Canada.
-----------------------------------------------------------------------------------------------------------------------
Update: 9 months since Traceys Liberation treatment. It took some time to build up the atrophied muscles. She looks great and feels great absolute no comparison to the way she was the day before treatment.
There are still issues as far as how long or far she can push her body. But there are no attacks in nine months which is amazing and her quality of life is so improved it can only be called an MS Miracle. Every day my wife has had a better quality of life is proof enough that this works. She spent yrs suffering like many MSers and no governemnt should stop or not allow MSers to be Liberated. The only issue we have seen with the research we have done that could be negative is the stints. Current stints are not made for jugular viens. How hard would it be to make stints that do work? Thousands of MSers have had the CCSVI treatment and all have a better quality of life in various degree's. Most we have known have such a huge difference in quality of life like my wife Tracey. We keep fighting the good fight for all MSer's.
------------------------------------------------------------------------------------------------------------------
Four months tomorrow May 13th that Tracey was Liberated. She is doing amazing the quality of life she has now doesn't compare to what she was living before treatment. We are so thankful to all who helped us on our journey to Tracey's Liberation.
Tracey's muscles are stronger from physio twice a week the last four months. Symptoms of MS are gone and no attacks all miraculous to us. We recomend anyone with MS to look into testing and treatment for CCSVI . Just the quality of life alone is so worth the journey.
Tracey just walked past me and said " I'm not where I want to be totally yet But I am way better than I was before" smile.
Just for me to see her smiling and not in pain or suffering ........ thank you God.
So she will continue with physio and being healthy from here on out. Her sight is almost to the point she can drive again otherwise she feels very good.
Again thank all of you so very much and we will keep you informed of her progress.
In other news our friend Domingo has had treatment and is doing better. AS well as Kim Nickles who I ran into yesterday . He just returned from treatment in Florida last week and is so happy and full of energy.
The biggest news in MS circles is Montel Williams is going for testing and treatment for CCSVI . He has been the most public figure in the MS fight and with the results so many MSers are getting even he is going forward now. Way to go Montel............ Update Montel has since had treatment. With many noticable changes for hims just like many Liberated MSer's. Rebuilding atrophied muscles and retro of damages from MS takes time. It's almost a yr for Tracey at the time of this update and she continues to get better. DJ
Thank you for all the help from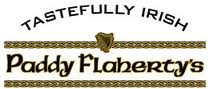 where a large part of Tracey's Liberation Treatment
Very Special Thank You to Paddy Flaherty's 130 Seaway Road , Sarnia , Ontario. . Owners Angela Smolders & Scott Dargie the staff and clientele .Were a huge part of our fundraising efforts.
We couldn't have done this without all the people who gave of their time , money, and effort. Blessings Tracey & family.
Tracey is Liberated
Tracey's Blog: Her Journey in Tracey's own words. Follow her day to day towards Liberation & aftercare

.
Traceys Testing in Tampa-Traceys testing went well....... left jugular is 90% blocked , right is 90%blocked and zigous is also 90% blocked.Tomorrow is treatment to fix all of it at 11:30am she goes and we will post after. Tracey is much more relaxed now she knows for sure. Thanks everyone your prayers and well wishes are greatly appreciated.........D & T
Liberation art print by Angelyn . This amazing artist has signed , numbered offers limited prints . The prints have been named in Tracey's honor as (Liberation) The original print sold at our auction dinner. A portion of proceeds from this limited print will go to help other MSers receive The Liberation Treatment as well.
Personal Thank you from Tracey : All those people who have called , visited , facebooked & e-mailed your encouragment and stories uplift me in my fight for Liberation. It means so much to me and to my family for all of you who have and are helping me. People near and far strangers and family alike......... God bless all of you. Tracey
Thanks everyone who has helped Tracey reach her dream of Liberation. It has meant so much to her and our family as a whole. We were blessed by many but there are so many MSer's who still need help. Until our country ignores the political and financial preasures and helps Canadian MSer's we will continue the fight for Liberation & CCSVI rights.
Thank you Dr Zamboni your work has changed so many lives and continues to do so everyday.
Thank You Darin , Tracey , Corey & Beth .
Thank you Dr. Zamboni and other medical proffessionals for giving MSer's Hope .